Why settle for one choice of schedules?

New Way Marketing is giving you choices, many choices!

*Due to NBA & NHL

restrictions, Cities, Universities,

and team colors

are printed on schedules; however, complete team names and logos

are not.


2018 - 2019

Basketball & Hockey

Professional Sport Schedules

ARE HERE, ORDER NOW!

Basketball and Hockey schedules now available for the upcoming season. All custom postcards, mailers

& magnets come in your favorite team's color. Add your business or personal information to the top or bottom of the schedule, and you have an instant advertising piece that will remind your client of your company.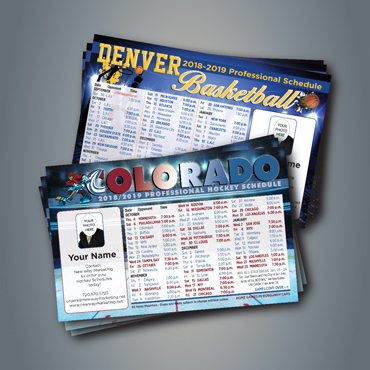 Jumbo 8½" x 5½"

Postcard Schedules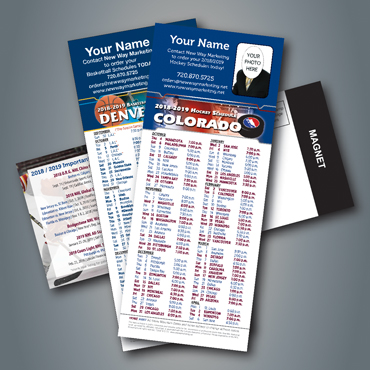 Self Mailer Magnetic Postcards Schedules

NO ENVELOPE NEEDED

TO MAIL!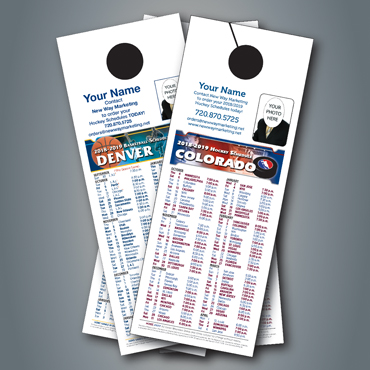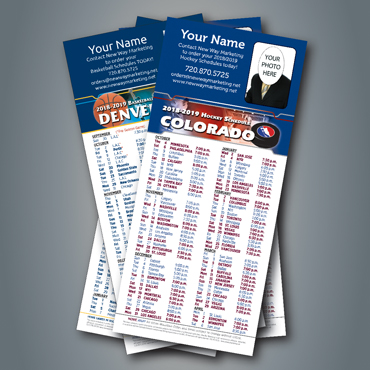 4" x 9" Magnet

Postcard Schedules

(Magnetic Strip on back only NOT a full magnet backing)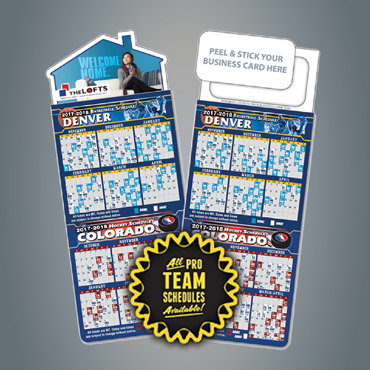 Magnets and More!

•  Magnetic Basketball or

Hockey Schedules

•  Single or Two Sport

Magnets Available.

•  Sticker Schedules

•  Laminated Schedules

•  Peel N Stick Schedules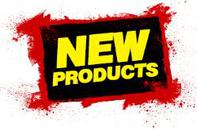 New Way Marketing

offers a full line of promotional products including many

NEW sports schedule choices.



newwaymarketing.net

720.870.5725

SHIPPING and DELIVERY CHARGES:  All orders can be picked up at our office Mon. - Fri.  9:00 am - 5:00 pm.

Please contact our office for estimated shipping/delivery charges. Shipping charges are based on standard UPS or USPS current rates.

UPS rates for residential are higher rates then business addresses. Not responsible for delivery delays due to weather conditions.

This site is protected by copyright and trademark laws under US and International law. All rights reserved. © 1982 - 2019 www.NewWayMarketing.net

New Way Marketing

p: 720-870-5725

tf: 888-870-5725

f: 720-870-5612

Order Department:

720.870.5725 Ext. 101