Follow us, Like us

Tweet with us and

get great

online web specials.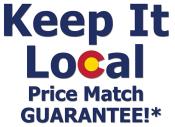 Home Maintenance and More

Seasonal Home Maintenance Postcards

Helpful Home & Auto Tips | Winter Preperation Tips

Seasonal

Home Maintenance

Reminder Checklist

postcards get your home ready

for all four seasons.

Spring, Summer, Fall & Winter

Want to feel like your home is clean and organized and like you've got 'it' together? ...

These postcards can help inside and outside the home.

While the danger from winter weather varies across the country, and regardless of where you live, you're likely to face some type of severe winter weather at some point in your lives.

These postcards can help inform you, your family and clients how they can prepare.

Postcards that show you how

easy it is to cut your energy

use at home and more.



Artwork on postcards subject to change without notice. Customer will not be notified on text, Design or artwork adjustments.

All cards are updated to 2016 dates and times. Samples shown for general images only.

Winter Care Saftey Kits & More



for questions or job submissions  email: orders@newwaymarketing.net

This site is protected by copyright and trademark laws under US and International law.  All rights reserved. © 2017 www.NewWayMarketing.net

15334 East Hinsdale Circle, Suite 1B ● Centennial, Colorado 80112

SHIPPING and DELIVERY CHARGES:  All orders can be picked up at our office Mon. - Fri.  9:00 am - 5:00 pm.

Please contact our office for estimated shipping/delivery charges. Shipping charges are based on

standard UPS or USPS current rates. UPS rates for residential are higher rates then business addresses.

Not responsible for delivery delays due to weather conditions.

p: 720-870-5725   |    tf: 888-870-5725  |   f: 720-870-5612