Fall and Autumn Postcards

Before it was autumn and fall, it was harvest.

While the modern names of winter and summer have been

around for more than 1000 years, the names of fall and spring

are more recent.

5 Color-Drenched Colorado Scenic Byways

In early fall the leaves of the aspens turn to a glowing shade of gold, sending locals and visitors rushing to the mountains. The glorious colors don't last long, however – usually from  mid-September to the beginning of October.

Here's a look at some of the best day-trips closest to Denver.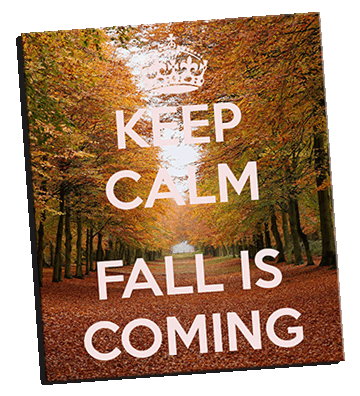 Enjoy the sights, scenery and events

of Colorado for Fall or Autumn.

Click on small thumbnail images to enlarge and view full postcard image.

2018 Fall Events in and around Denver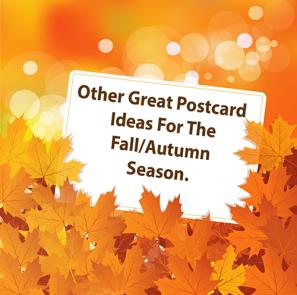 4 Fall-Foliage Drives in Colorado

Fall drives to see brilliant changing leaves are a Colorado

right of passage. Set against a backdrop of a

blue Colorado sky and the dramatic colors,

these four routes are beautiful.

Fall Color Change Postcards & Fall Event Postcards are Jumbo 8½" x 5½" postcard only.



newwaymarketing.net

720.870.5725

SHIPPING and DELIVERY CHARGES:  All orders can be picked up at our office Mon. - Fri.  9:00 am - 5:00 pm.

Please contact our office for estimated shipping/delivery charges. Shipping charges are based on standard UPS or USPS current rates.

UPS rates for residential are higher rates then business addresses. Not responsible for delivery delays due to weather conditions.

This site is protected by copyright and trademark laws under US and International law. All rights reserved. © 1982 - 2019 www.NewWayMarketing.net

New Way Marketing

p: 720-870-5725

tf: 888-870-5725

f: 720-870-5612

Order Department:

720.870.5725 Ext. 101


Artwork on postcards subject to change without notice. Customer will not be notified on text, Design or artwork adjustments.  Samples shown for general images only.