Deliver your message fast and effectively with one of the most popular,

low cost marketing products available anywhere.

The standard door hanger lets you quickly repeat your message for

maximum economy.  Restaurants, fast food outlets, hotels and motels, real estate, cable TV,

church groups, power washing, lawn service, pest control, service businesses and any other

businesses seeking customers.

We are hard at work getting our new 2016 door hanger gallery online.

Please check back soon.

Do door hangers work?

Yes, which is why Fortune 500 companies throughout the US have been adding

or migrating to this medium as a marketing touch point. Door hangers are also being

embraced as a postal alternative for Charitable, Non-Profit,

Political and Public Service organizations.

As for printing on one side or two, the additional cost is minimum in considering the

additional print area for your message. Depending on your local demographics,

the second side can be used to present your message in a second language.

Depending on the quantity and size of your delivery footprint, it may be more economical

and time effective to hire an experienced company for your delivery.

When doing so, be sure to ask about what type of delivery verification will be provided.

Mini

Door Hangers

Size: 8½  x  3¼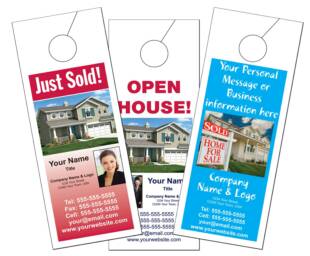 Standard (Jumbo)

Door Hangers

Size: 4¼ x 11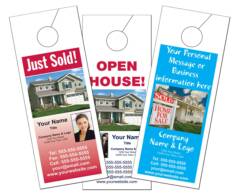 Follow us, Like us

Tweet with us and

get great

online web specials.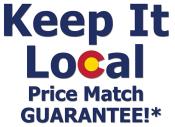 newwaymarketing.net

720.870.5725

SHIPPING and DELIVERY CHARGES:  All orders can be picked up at our office Mon. - Fri.  9:00 am - 5:00 pm.

Please contact our office for estimated shipping/delivery charges. Shipping charges are based on standard UPS or USPS current rates.

UPS rates for residential are higher rates then business addresses. Not responsible for delivery delays due to weather conditions.

This site is protected by copyright and trademark laws under US and International law. All rights reserved. © 1982 - 2019 www.NewWayMarketing.net

New Way Marketing

p: 720-870-5725

tf: 888-870-5725

f: 720-870-5612

Order Department:

720.870.5725 Ext. 101