Full Color printing on a Heavy 12pt Gloss CARD STOCK

AT NO EXTRA CHARGE

Click on text links below for samples, pricing & more.

NOW WITH OVER 500 pre-designed layouts to choose from or

send your own file at little to no extra charge.

One-stop Shop for Postcard Printing and Mailing.

Postcard printing is essential to marketing and promotions.

• Create Standard Postcards for Every Event.

• Just Listed, Just Sold, Under Contract

• Advertise store openings, announcements or promotions

with custom business postcards

• Create custom coupons and informational pieces to boost your business

• Design invitations for all kinds of events

• Fast and easy online design and ordering.

Many of our postcards can be changed to fit your mail needs.

Please call to verify the postcard you choose will fit on a different size.


Postcards For Every Industry, Season, Sporting Events

Special Days or Just To Help...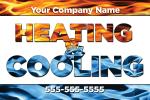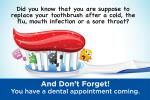 Team and or other Sports schedules shown are public information and provided solely for the convenience of professional sports fans. New Way Marketing is not sponsored by, affiliated, connected,

or associated with any of the following: the Colorado Rockies professional Baseball organization or the MLB, the Denver Broncos professional Football organization or the NFL,  the Denver Nuggets professional basketball organization or the NBA, Colorado Avalanche professional Hockey organization or the NHL,  the Colorado Crush professional Football organization or the AFL, the Colorado Rapis professional Soccer organization or the MLS, the Colorado Mammoth professional lacrosse organization or the NNL, the Colorado Rage professional Hockey organization or the Central Hockey League, NASCAR or the Nextel Cup racing, National Association for Stock Car Auto Racing. NCAA, National Collegiate Athletic Association,  U.S. Air Force Falcons Football, University of Colorado, CUBuffs, Colorado State University, CSU Rams, University of Northern Colorado, UNC Bears, Pac12, Big Sky Conference, Mountain West Conference, trademarks or any of it's affiliates.  © nwmcards



newwaymarketing.net

720.870.5725

SHIPPING and DELIVERY CHARGES:  All orders can be picked up at our office Mon. - Fri.  9:00 am - 5:00 pm.

Please contact our office for estimated shipping/delivery charges. Shipping charges are based on standard UPS or USPS current rates.

UPS rates for residential are higher rates then business addresses. Not responsible for delivery delays due to weather conditions.

This site is protected by copyright and trademark laws under US and International law. All rights reserved. © 1982 - 2019 www.NewWayMarketing.net

New Way Marketing

p: 720-870-5725

tf: 888-870-5725

f: 720-870-5612

Order Department:

720.870.5725 Ext. 101