Postcards are economical and essential to marketing and promotions.

Use postcards to tell your customers about…

Just Listed/Just Sold • Invitations • Special Events • Local Area Information

Services Provided • Recipes • Sports Schedules • Holiday Activities

Additional charge for set-up, layout & design.

Standard design starts at $15.00 Custom design is $65.00 per hour.

* Minimum printing order $24.95 plus tax

What is UV Coating?

It's the Clear Shiny Laminate that makes your postcards or flyers POP with color,

and helps protect your postcards when mailing.

* .03¢ additional for UV coating per side, per card



Follow us, Like us

Tweet with us and

get great

online web specials.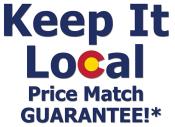 for questions or job submissions  email: orders@newwaymarketing.net

This site is protected by copyright and trademark laws under US and International law.  All rights reserved. © 2017 www.NewWayMarketing.net

15334 East Hinsdale Circle, Suite 1B ● Centennial, Colorado 80112

SHIPPING and DELIVERY CHARGES:  All orders can be picked up at our office Mon. - Fri.  9:00 am - 5:00 pm.

Please contact our office for estimated shipping/delivery charges. Shipping charges are based on

standard UPS or USPS current rates. UPS rates for residential are higher rates then business addresses.

Not responsible for delivery delays due to weather conditions.

p: 720-870-5725   |    tf: 888-870-5725  |   f: 720-870-5612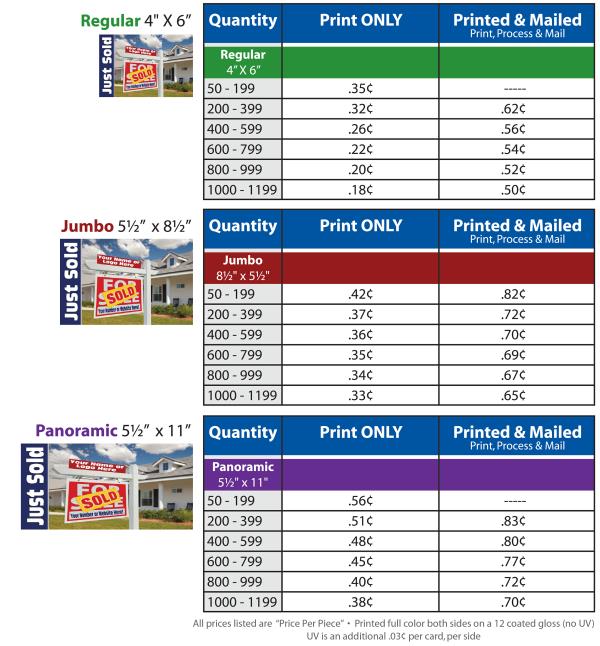 Are you sure you chose the correct postcard size & prices?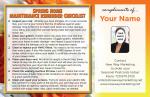 Postcards For Every Industry, Season, Sporting Events

Special Days or Just To Help...