Your business card is your first impression!  Provide us with your contact information, photograph

and logo and we will set up your card for you.

Or you may submit your own finished file for printing.

Most business cards are printed on a 10 or 12 point stock.

Our business cards are printed on a heavy 16pt. thick stock, Glossy or Matte Finish.

We also UV coat the Glossy stock to give a them that high gloss mirror shine that gives your cards a truly professional look.

Use the links below to view and place

your business card orders.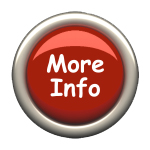 $33.99

$41.99

$46.99

$56.99

$73.99

$99.99

100 -

250 -

500 -

1000 -

2500 -

5000 -

PRICES ARE PER ORDER / PER NAME

*For multiple order discounts, please call for qoute.

Prices DO NOT INCLUDE shipping.

Shipping varies on items ordered,

weight and distance of delivery.

Call or email for shipping estimate.

Standard turn around time is 10 to 15

business days on full color cards.

NEED THEM WHEN?

24 hour Rush orders available.

2 SIDED, FULL COLOR BUSINESS CARDS AT NO EXTRA CHARGE!

Standard business card orders only.  Does not include rush or specialty items.


◊ Full Color Business Cards ◊

*FREE Setup is for returning customers only, that have done business cards or

postcards in the last 12 months from order date with NO CHANGES.

*Changes; Adding a number, logo or a photo change will be charged as a re-order with changes.

Removing a number, logo or photo will be charged as a re-order with changes.

Note: Setup charge applies for any order if cancelled.

Standard Layouts $10.00 to $25.00 - Custom design starts at $65.00 per hour.

ALL NEW FULL COLOR

BUSINESS CARD GALLERY

Follow us, Like us

Tweet with us and

get great

online web specials.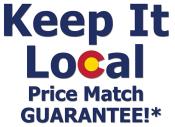 for questions or job submissions  email: orders@newwaymarketing.net

15334 East Hinsdale Circle, Suite 1B ● Centennial, Colorado 80112

SHIPPING and DELIVERY CHARGES:  All orders can be picked up at our office Mon. - Fri.  9:00 am - 5:00 pm.

Please contact our office for estimated shipping/delivery charges. Shipping charges are based on

standard UPS or USPS current rates. UPS rates for residential are higher rates then business addresses.

Not responsible for delivery delays due to weather conditions.

p: 720-870-5725   |    tf: 888-870-5725  |   f: 720-870-5612

This site is protected by copyright and trademark laws under US and International law. All rights reserved. © 1982 - 2018 www.NewWayMarketing.net